Concorde seating represents the executive standard in seating.

Concorde is a dual purpose chair; intended for both sophisticated executives and for challenging 24 hour environments that require deep comfort and adjustability.
Made with thick, high-quality Grade 10 leather, this is a heavy duty chair that can safely support a user who weighs up to 350 lbs. for a full work day. 
Exceptional comfort and perfect support combined with easy adjustments make the Concorde the standard by which all other chairs will be measured. Unique airplane style push-button controls in the armrests provide easy access to state of the art ergonomic adjustments.
Features:
Control Buttons


Revolutionary push button controls located on the armrest provide state-of-the-art ergonomic adjustment for exceptional comfort and support.

Tilt Lock


The first button at the front of the left armrest releases the chair tilt into a free float position that follows the user's movement providing continuous support through a full range of motions. Pushing the button a second time instantly locks the free float into any five fixed positions.

Seat Height

The button in the right armrest adjusts the seat height to accommodate the full spectrum of body sizes. This adjustment enables the user to maintain correct posture, minimizing pressure points, improving circulation and ensuring greater comfort for longer periods of time.

Back Height

The concealed back height adjustment lifts easily into one of six preset positions to provide superior lumbar support and maintain the natural 'S' curve of the back.

Sliding Seat

Simply push the button and slide the seat in and out to match the length of your thighs.
Chair Specs
Tension Adjustment
Increase or decrease to match body weight. Allows you to rock comfortably, without heavy pushing, reducing muscle fatigue
Chair Tilt Lock
Lock the tilt movement in position(s) to accommodate your working posture. Allows you to lock your chair in a comfortable and supportive position (can be either single position or infinite style).
Seat Height
Raise or lower to allow your feet to rest flat on the floor. Avoids pressure under your thighs, easing blood flow.
Back/Lumbar Height
Raise or lower to position lumbar support in your lumbar area. Reduces likelihood of back pain.
Seat Depth
Change the depth of the seat to accommodate the length of your thighs. Keeps your back in contact with the backrest while avoiding pressure behind your knees.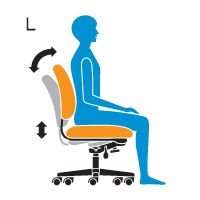 Synchro-Tilt Movement
Backrest reclines at a faster rate than the seat, increasing the angle between your torso and thighs. Enhances comfort and encourages dynamic body movement.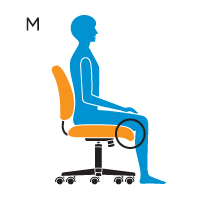 Waterfall Seat Edge
Reduces pressure at the back of the knee, contributing to good blood flow.
Properly Contoured Cushions
Support the body effectively, allowing you to sit longer without discomfort.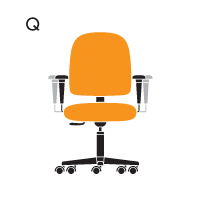 Width Adjustable Arms
Allows outward movement of armrests to match shoulder breadth. Ensures armrests properly support forearms, reducing muscular effort in neck and shoulders.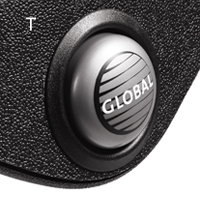 Push Button
Push to activate control. Location within reach increases your adjustment. Promotes good posture as you move to various positions.
Payment & Security
Your payment information is processed securely. We do not store credit card details nor have access to your credit card information.